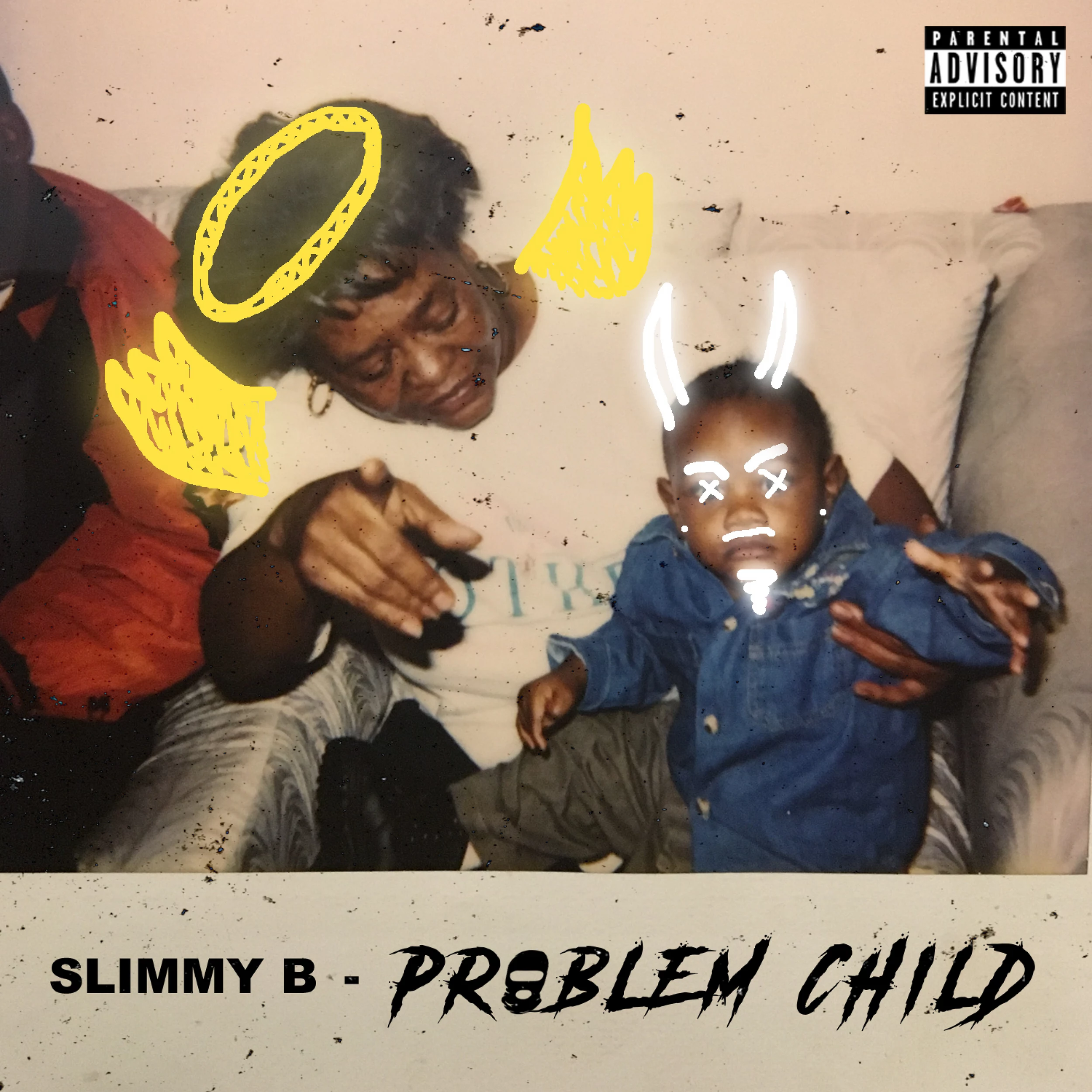 Just days after dropping his crazy "Opp S**t" record, SOB x RBE's Slimmy B releases his brand new solo mixtape Problem Child. Cop it on iTunes or stream it via Apple Music below.
The tape features guest appearances from fellow SOB x RBE rapper Yhung T.O, as well as the Bay Area's Lil Yee, the reigning king of Sacramento, Mozzy, and the legendary Mistah F.A.B. Producers like Lil Rece, M.A. Da Pilot, Macz Muzik, House of Jamz and Remedy contribute beats to the project. Check out the tracklist below as well.
SOB x RBE is the hardest rising crew in rap right now, bar none, and they've been on fire this year. First, they dropped their group project in January. Then, a couple months later, Yhung T.O dropped his On My Momma album. DaBoii followed with his own mixtape, Young Wild N***a, before Yhung T.O returned with another EP. Now, Slimmy B's solo tape is here, and Lul G is prepping his own tape next. Plus, we hear the crew is working on another collective project.
 Slimmy B's Problem Child Tracklist
1. "Skit 1: Welcome to Problem Child"
2. "Opp S**t" (prod. by House of Jamz)
3. "Go to Work" (prod. by Macz Muzik)
4. "K.O." Feat. M.A. Da Pilot (prod. by Macz Muzik)
5. "Pop Out"
6. "Skit 2″
7. "Take Sum"
8. "Been Thru" Feat. Mozzy & Lil Yee (prod. by Macz Muzik)
9. "Wit Me"
10. "Don't Lie to Me" (prod. by M.A. Da Pilot)
11. "Skit 3″
12. "My Side" (prod. by M.A. Da Pilot)
13. "I Know" Feat. Yhung T.O & Mistah F.A.B. (prod. by Remedy)
14. "Yo Body" Feat. M.A. Da Pilot (prod. by M.A. Da Pilot)
15. "Bout Business" (prod. by Lil Rece)
16. "Skit 4: End"
New Music Releases for October 2017
Subscribe to XXL on